The 2022 edition of the Codata Digest Belgium is available
As every year, Codata provides a retrospective of the trends that shaped the Retail landscape over the past year.
Based on the study of more than 650 Commercial Sites and censuses of more than 45,000 Locations, this new Codata Digest provides you with a complete overview of the retail landscape in Belgium.
How has the vacancy rate evolved? What are the most flourishing commercial Sites? Or which Retailers have expanded the most in Belgium?
All answers to these questions can be found among the various rankings, multiple tables and graphs updated with data collected from January to December 2021.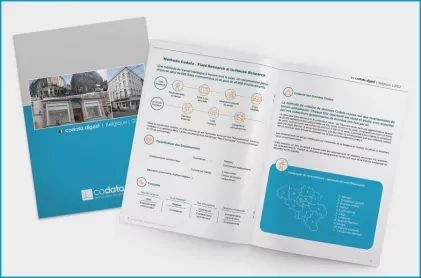 To consult the Codata Digest Belgium, the condensed version of Codata database, please fill out the download form.