Footfall data
Footfall and Codata method: complementary data
In order to always provide its users with more data, Codata partnered up with an external provider of footfall data.
Combined with data produced by Codata, footfall data meet the daily needs of retail and commercial real estate professionals, notably in terms of research and analysis.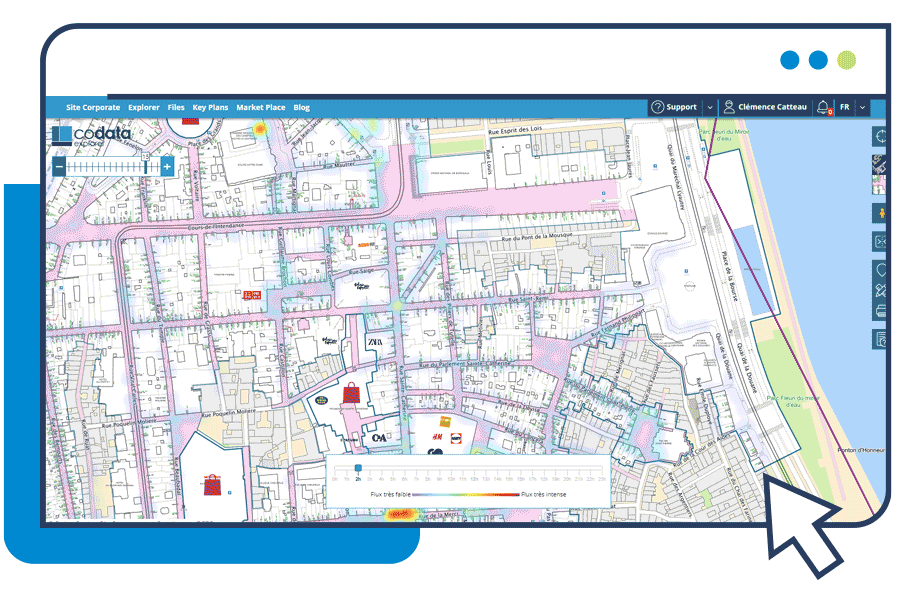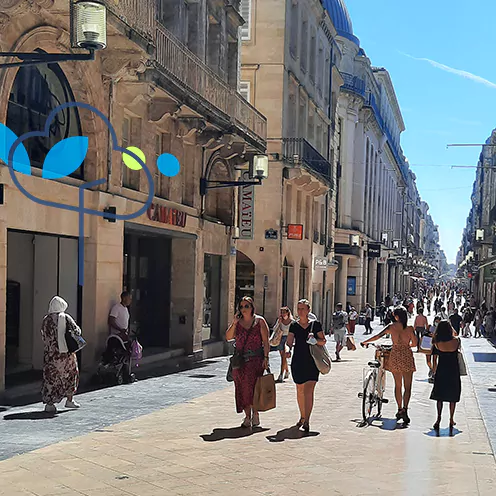 Footfall data
Available for each Location located in a "shopping street" site in France, footfall data allows you to:
Compile accurate and qualitative presentation or commercialization reports
Easily determine the commercial potential and the attractiveness of a Location
Analyse and characterise traffic around a Location
Carry out analyses in order to accelerate the commercialization of your assets
Identify areas exposed to competition
Optimise your network: choose a new location or relocate some shops
Define the profile of passers-by
Footfall features
Several types of information are available to carry out analyses based on footfall around a location:
Distribution of pedestrian crossings per hour (total number of visits and number of unique visits)
Distribution of the total flow (pedestrians and cars) by socio-professional category
Distribution of the total flow (pedestrians and cars) by age and gender
IRIS from which passers-by come from: residents or workers
Names of the IRIS
Visualising footfall in the Codata cartographic interface
The Codata cartographic interface provides several ways to display footfall to visualise your searches on precise and downloadable plans.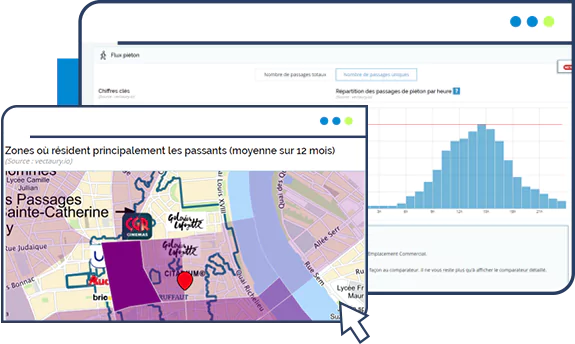 Several types of searches can be consulted:
Following the fluctuation of footfall per hour in a heatmap
Displaying the IRIS from which passers-by come from: residents or workers