Analysis tools
Enrich your analyses with our advanced features!
Isochrones, catchment areas, comparator of sites and locations… Codata has developed several tools to help you optimise your daily searches and fine-tune your analyses.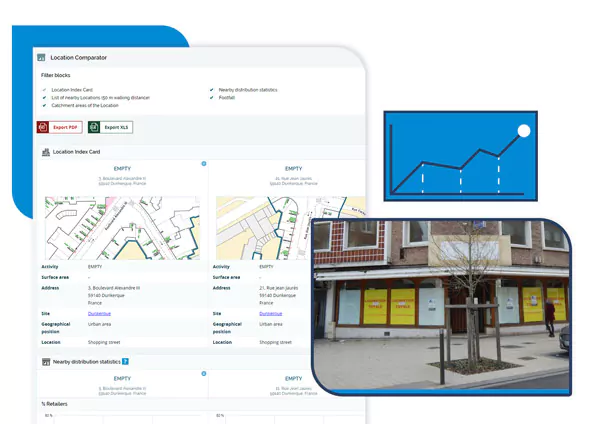 Sites and locations comparator
Do you have to choose between two potential locations for your next establishment? Are you looking for the most attractive commercial site? Do you want to compare two municipalities in the framework of a valuation or a presentation? Then the sites and locations comparator is the tool that you need!
With this module you can rapidly identify the similarities and the disparities between different sites or different locations. You can select up to three sites or three locations to compare their respective features and statistics.
Catchment areas
Refine your searches for sites and locations thanks to socio-demographic statistics.
The catchment area module enables the data on commercial offer, produced by Codata, to be supplemented by data linked to demand. Thanks to this feature, you are able to filter your searches of sites based on criteria such as the type of location, population density, population income or the unemployment rate… by selecting a catchment area 10,20 or 30 minutes away by car.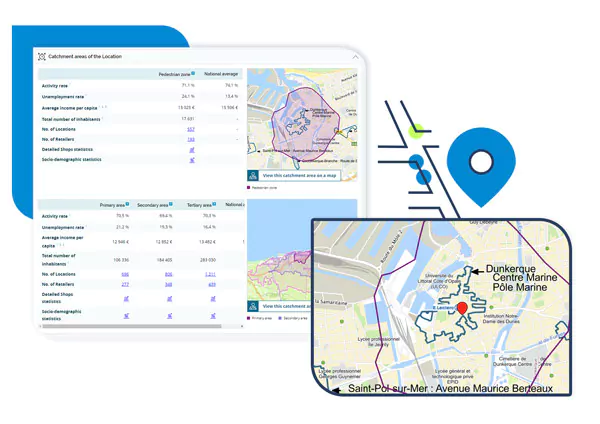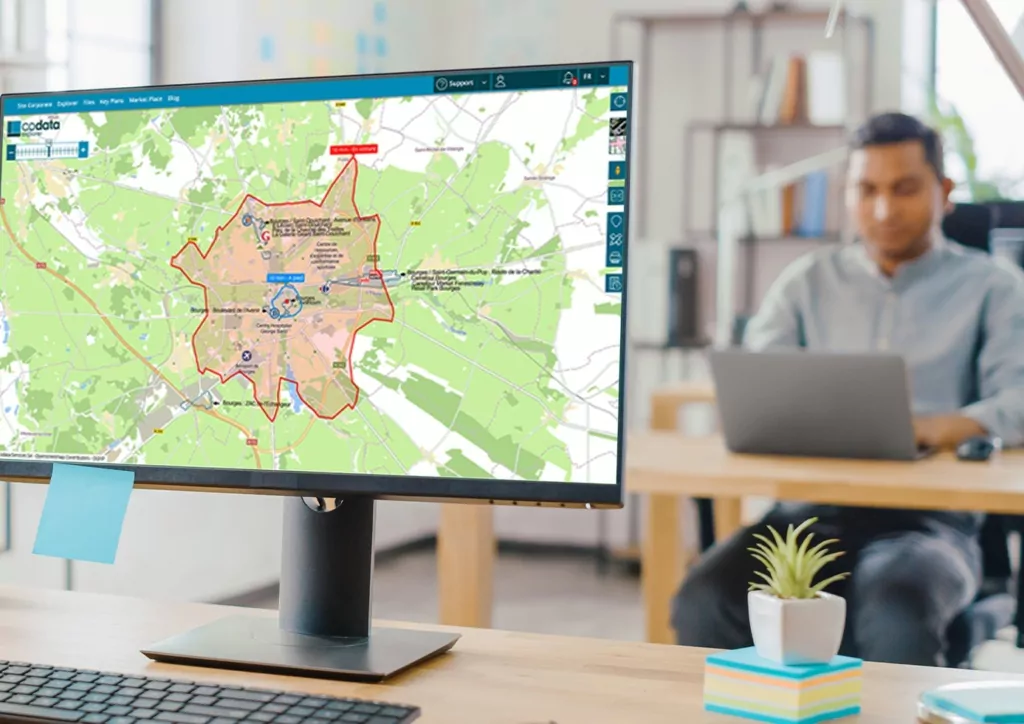 Isochrones
Create your own personalised search areas.
This feature allows to draw isochrones in the Codata Explorer cartographic interface to find within its perimeter:
Locations
Sites
Projects
Present or absent retailers
Thanks to the isochrone feature in Codata Explorer, you can discover the commercial offer present in a zone that you define.