Building owners database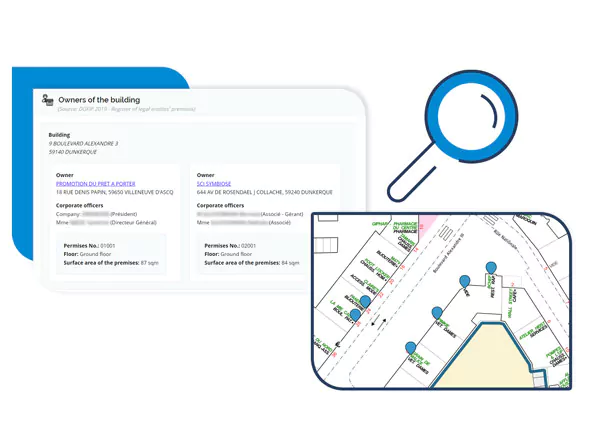 Identify the owners and the tenants of a targeted retail location
Are you looking for a retail location? Or have you located a retail unit?
At Codata, we not only maintain a comprehensive database of over 380,000 retail locations, but we also provide you with the owners of these premises (provided that the owners are legal entities).
To assist you in your research, we provide you with access to data from the file of premises of legal entities (DGFiP). This way, all the information you may need is gathered on the same platform.
In concrete terms, on each location index card listed on Codata Explorer, you have all the information to:
Know the address of the buildings
Get the name(s) of the owner(s) of the building (provided that the owners are legal entities)
Know the names of the corporate officers
Identify the premises located in the building
Know the use of the premises
Have the surface area of the premises
Identify the number of the premises and the floor on which it is located