Focus on Hannover
Hannover, capital city of Lower Saxony, is part of the Top 20 of German cities. It has a population of more than 520,000 inhabitants at the heart of an agglomeration that has more than 1,100,000 people.
The city centre of Hannover, visited in February 2013, includes 864 shops within the perimeters delimited by Codata. More than a third of them are located in 4 shopping centres.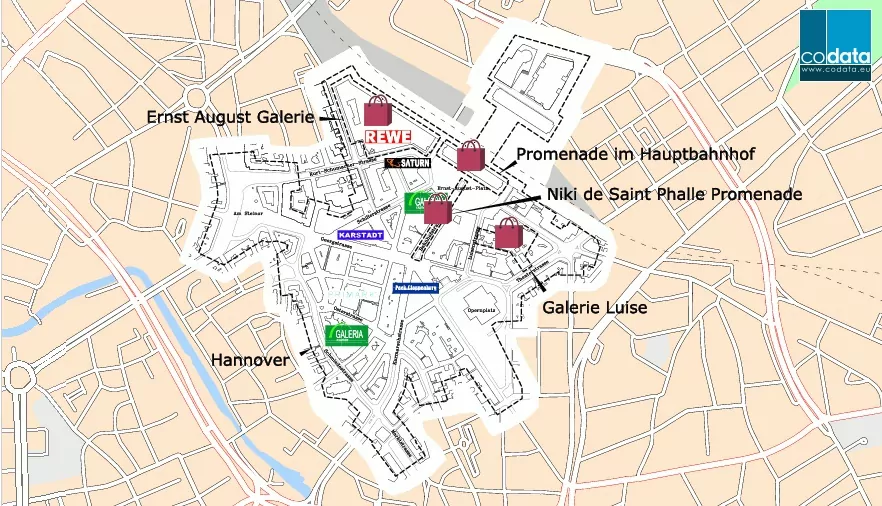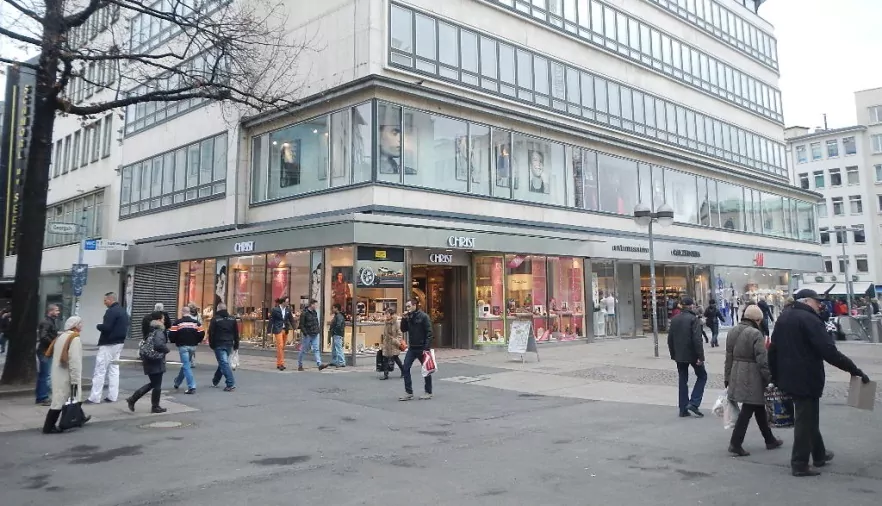 With 148 shops, "Ernst August Galerie" is without any doubt the largest shopping centre of the city centre. Besides, the site registers the highest percentage of national retailers (73.65%) and has no vacant shops.
Excluding shopping centres and crossing places, Hannover includes 552 shops. Operating 192 of them, national retailers represent only 34.8 % of all shops in the city centre. Compared to other German big cities, this percentage isn't very high as national retailers represent 45.7 % in Cologne, 49.9 % in Dortmund, 41.4 % in Frankfurt, 51.8 % in Düsseldorf etc.

In the centre of Hannover, national retailers develop first and foremost on the even side of Georgstrasse and on Grosse Packhofstrasse where they register a particularly high occupancy rate of 85.96 % (which represents 49 retailers out of 57).