Focus on Paris Intra-Muros
Paris, the most visited European capital with 30 million tourists every year, has a population of more than 2 million inhabitants and spreads over an agglomeration of more than 12 million people. Its historical and cultural heritage is the symbol of the French culture.
Official, economic and administrative institutions set up in the city over the centuries. Many national and international companies have their headquarters in Paris and the city occupies a prominent place for the development of the retail trade.
Codata has listed 94 sites in 2014, including many large-scale projects such as the restructuration of "Forum des Halles".
Paris Intra-Muros includes only clusters such as shopping streets, some of them being related to shopping centres that have been integrated in the historical architecture of the city.
To analyse the retail trade in Paris Intra-Muros, it is necessary to establish some rankings in such a way as to understand the wealth and diversity of the Parisian retail trade:
A distinction between the mid-range "Left Bank" (Saint-Germain-des-Prés) and the "Right Bank" that gathers mass-market sites (Rue de Rivoli) as well as sites that reflect the French-style elegance and refinement (Champs-Elysées).
A distinction according to the attractiveness of sites: international attractiveness (Quarter Haussmann – Department Stores), national attractiveness (Rue de Rivoli, Rue de Rennes), regional attractiveness (Général Leclerc, Ternes), local attractiveness (Abbesses-Lepic).
It should also be noted that there are atypical sites such as the quarter of Le Marais, the quarter of Antique Dealers, the quarter of Booksellers, the famous Parisian passages etc.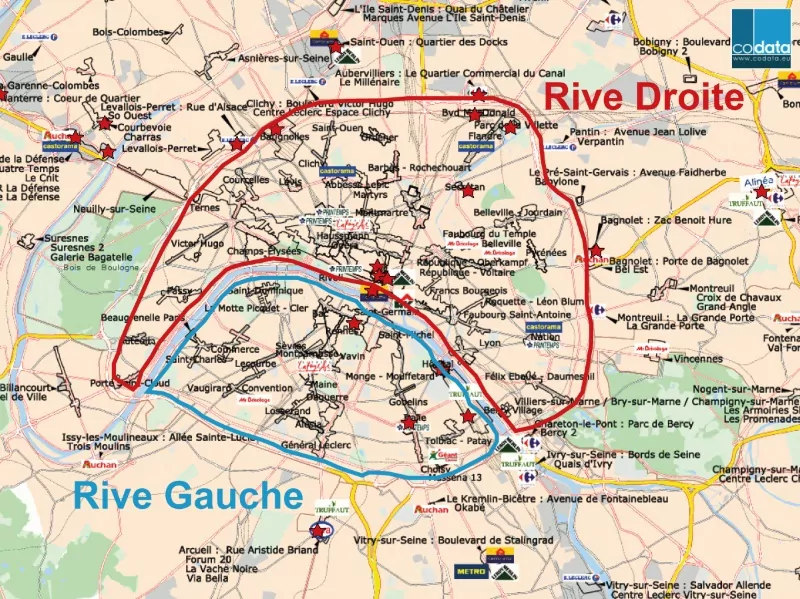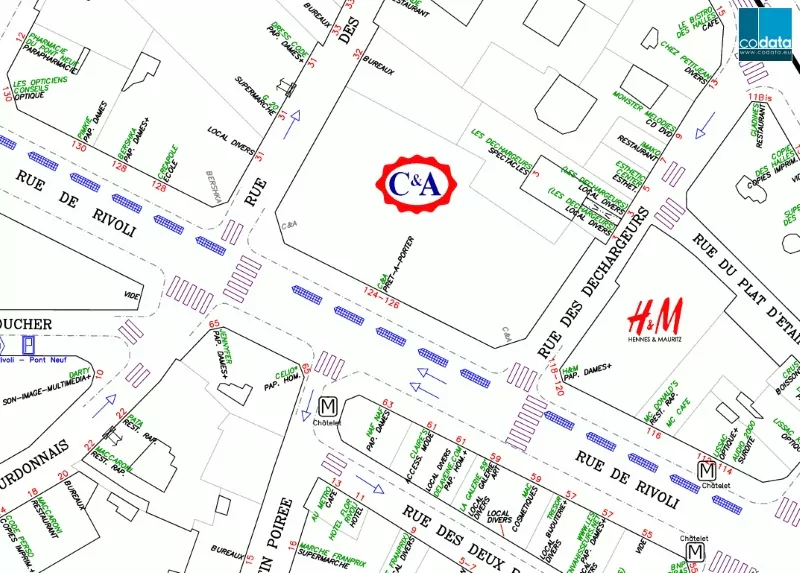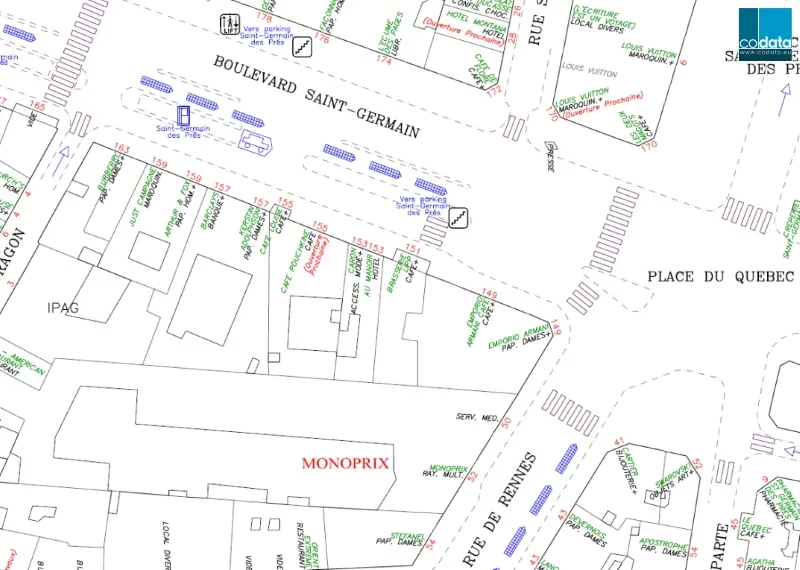 Codata Explorer is a mine of detailed information to understand and analyse the retail trade in Paris: organisation of sites, implantation of national retailers, search according to the activity or the shop name etc. All tools are at your disposal to answer the questions you might have about Paris.
The comments below only provide a succinct and incomplete presentation of the retail trade in Paris.
The Left Bank is known for the famous Boulevard Saint-Germain as well as Rue de Rennes, Rue du Commerce and the oldest department store of Paris, Le Bon Marché.
Boulevard Saint-Germain is mainly occupied by premium retailers. It's not unusual to find different concepts for a same retailer such as Armani Casa or the implantation of a new concept store such as Karl Lagerfeld which opened in 2013.
Rue de Rennes and Rue du Commerce gather mass-market retailers such as Etam, Fnac, Gap or Yves Rocher, modelled on the commercial fabric of many provincial city centres.
Le Bon Marché and its gourmet shop, La Grande Epicerie de Paris, is the oldest department store of Paris. It exists since 1852 and gathers the quintessence of Parisian fashion. The Grande Epicerie Paris, which opened in 1988, is a meeting place for gourmets of all kinds.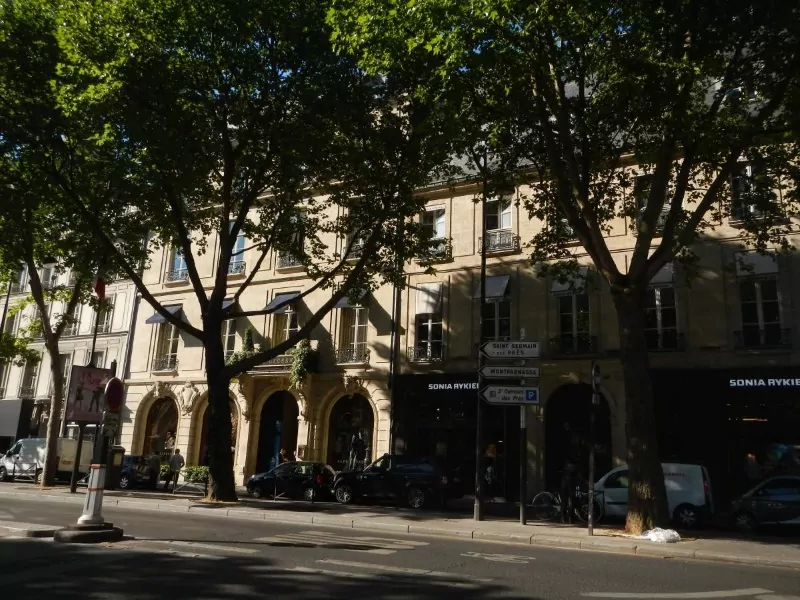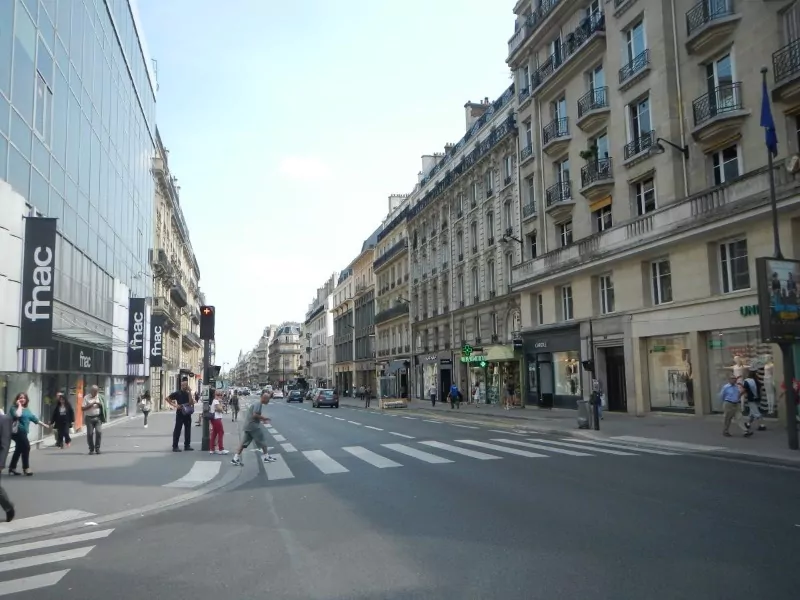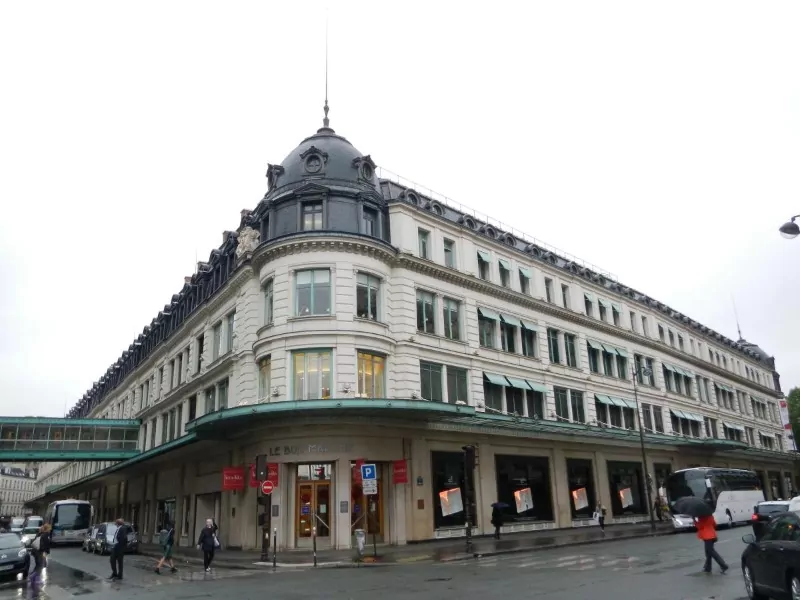 The Right Bank is diversified.
The famous Boulevard Haussmann, which includes the department stores Galeries Lafayette and Printemps and attracts the most in-vogue international retailers.
Rue de Rivoli, similar to Rue de Rennes on the Left Bank, which is mainly occupied by mid-range retailers. The department store BHV / Marais, a general store dedicated to handymen as well as interior decorators and gourmet cooks, is located at number 64.
Avenue des Champs-Elysées, which is famous worldwide.
Quartier des Champs-Elysées, for which the designer houses located in Avenue Montaigne and Rue François Premier have a predilection.
Rue du Faubourg Saint-Honoré, which gathers many luxury retailers such as Pierre Cardin, Christian Louboutin and Chopard.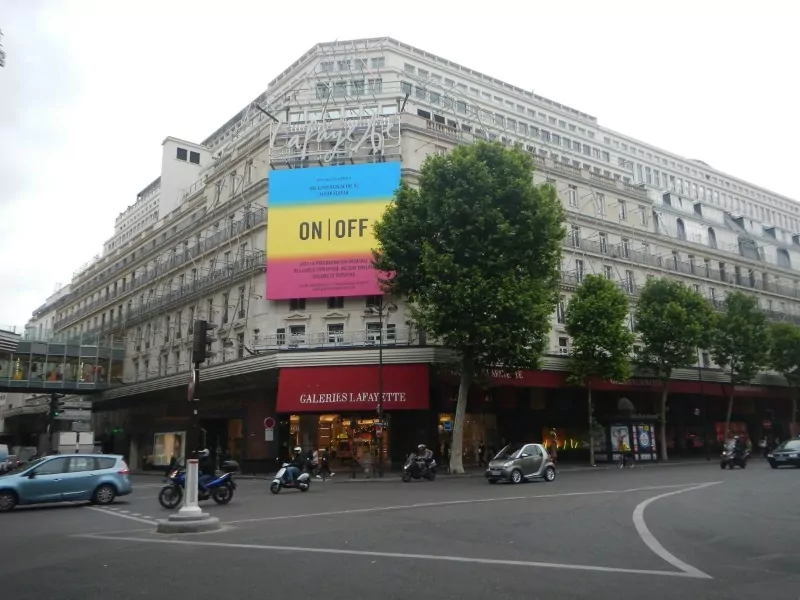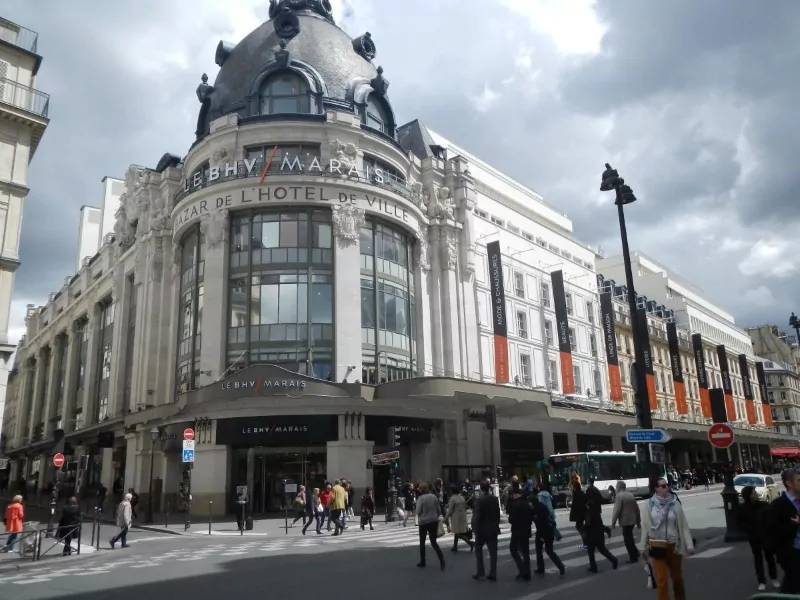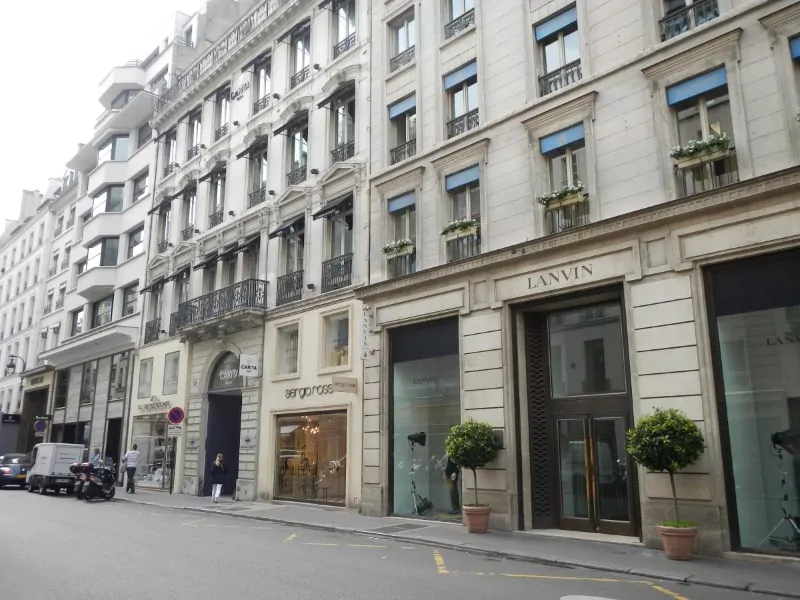 Three shopping centres with more than 100 shops are located in the heart of the city: Forum des Halles (116 shops such as Darty, Go Sport, H&M and New Look), Italie Deux (127 shops such as Fnac, Printemps and La Grande Récré) and the new Beaugrenelle Paris (100 shops such as Maisons du Monde, Zara and H&M).
Shopping centres located in railway stations also represent a rich and diversified commercial offer.
The most meaningful example is St.Lazare Paris with 84 shops including a supermarket (Carrefour City) and many national retailers such as Promod, Petit Bateau, Swarovski and Kiko.
Other railway stations also include many shops: Gare du Nord (80 shops), Gare de l'Est (63 shops), Gare Montparnasse (57 shops), Gare de Lyon (55 shops) and Gare d'Austerlitz (14 shops). The latter will be renovated by 2020 and extended by 7,000 sqm for new shops.