News : City centre of Cannes
The city centre of Cannes includes 1,543 locations (including 1,282 shops). All of them are located in the Shopping Streets.
Among those, 382 are occupied by Retailers with a 29.8% occupancy rate. Compared to the 30.4% occupancy rate registered last year, that is a decrease.
Increase in the vacancy rate
Between the last study and the previous study conducted by Codata, there has been an increase in the vacancy rate : it went from 8% to 11.7%. A total of 175 vacant locations have been listed in March 2021.
Decrease in the number of shops by activity
The occupancy rate of most activities declined between 2020 and 2021. Depending on the activity, this loss of occupied locations is more or less significant.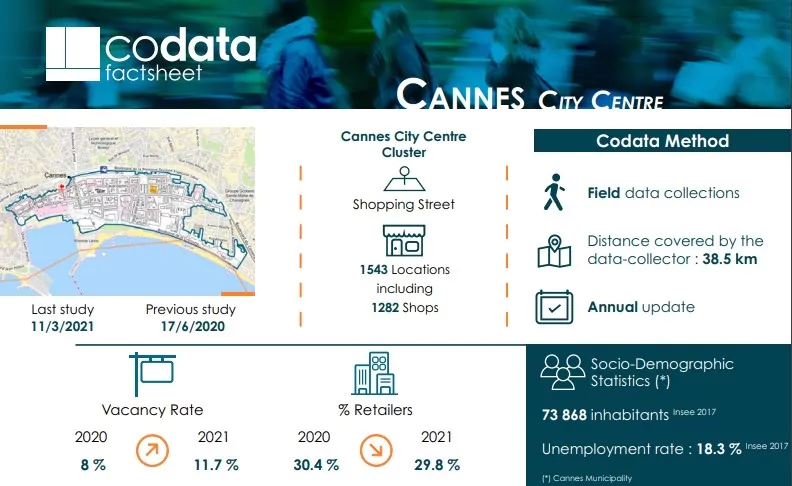 Only the category "House Equipment" progressed. However this progression remains relatively low, since only one new shop has opened.
The activities with the highest decrease in the number of shops are the following: "Clothing" (- 20 shops), "Gifts – Jewellery" (- 12 shops) and "Footwear – Leather goods" (- 10 shops).
Contact us now, a consultant will come back to you as soon as possible to define your needs.