News : City centre of Saint-Tropez
The city centre of Saint-Tropez exclusively consists of the shopping streets and includes 676 locations. Among those, 523 shops were listed.
Proportion of Retailers and distribution of activities
Retailers occupy 132 of these shops, wich equals to an occupancy rate of 25.2 %. This latest rate, registered in June 2021, represents a decline in comparison with the 26.2 % rate registered in 2020.
Retailers had 14 openings and they were concentrated in the three following activities : "Clothing ", "Footwear – Leather goods " and "Gifts – Jewellery ".
With 186 shops, the "Clothing " activity dominates the number of occupied locations. This high concentration of shops represents 35.6 % of the activities in the city centre.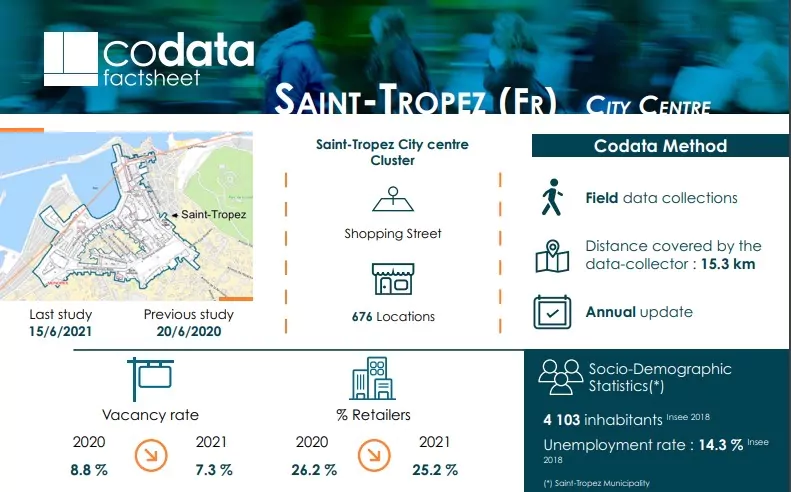 Ranking second, the "Services" activity (65 shops) represents 12.4 % of the retail activity.
Finally, with 58 shops each and an occupancy rate of 11.1%, the "Food" and "Café – Hotel – Restaurant" categories ranked third.
Vacancy rate
Continuing the trend that started in 2020, the vacancy rate decreased again and went down from 8.8 % to 7.3 %.
Contact us now, a consultant will come back to you as soon as possible to define your needs.