Focus on Milan
As the capital of Lombardy and centre of the centre of Italian economy, Milan is the second city of the country with 1.3 million inhabitants. It's also the seat of the Italian stock exchange and the historical centre of the city attracts more than two million tourists every year.
Codata listed 93 sites, which represent 5,000 shops in total. Currently, no less than 14 commercial projects are in development in the province of Milan.
There are 5 high-street clusters in the city of Milan, among which the most important site is Milano: Centro with 1,545 retail locations.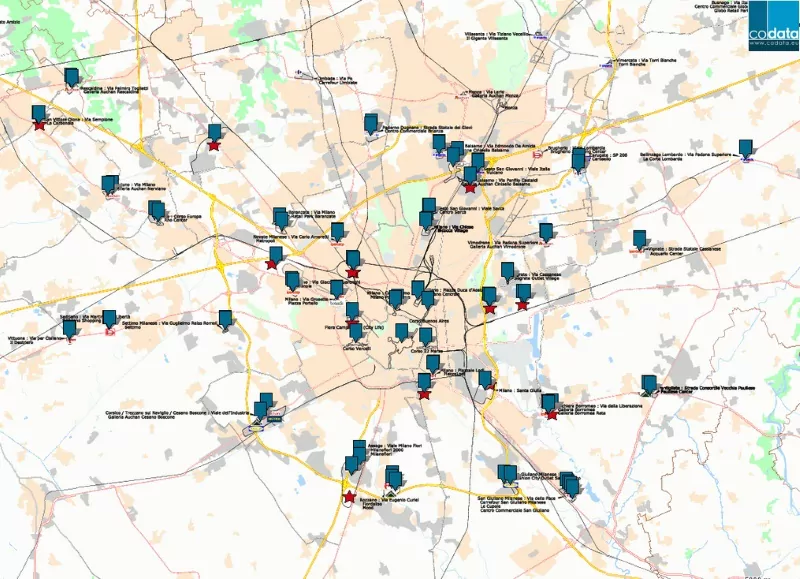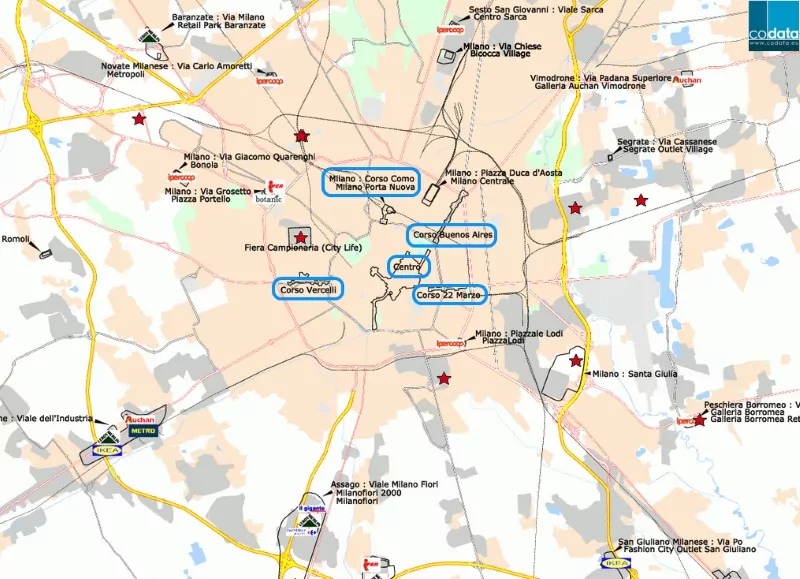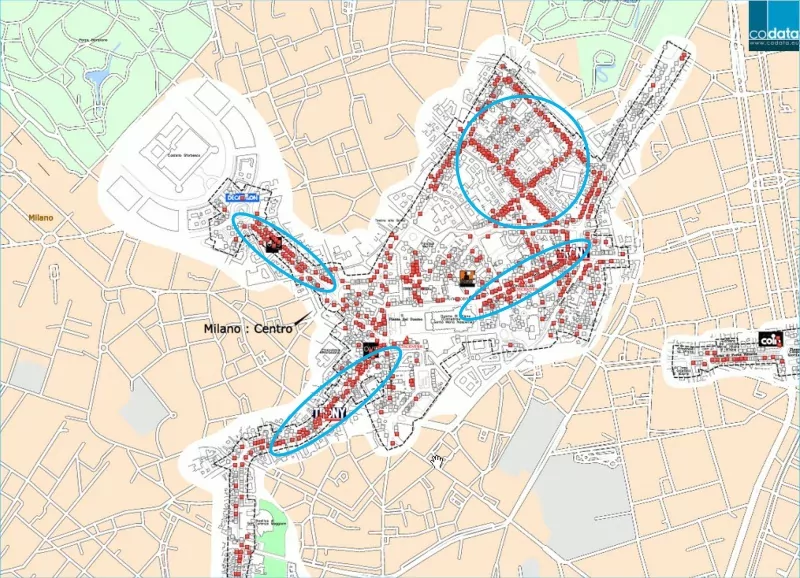 Milan's luxury retailers are located in the north of the city, more especially in Via Monte Napoleone, Via Sant'Andrea, Via Pietro Verri and Via Della Spiga. Among them are Gucci, Versace, Prada and Giorgio Armani.
Mass-market retailers are located on three major axes: Corso Vittorio Emanuele II, Via Torino and Via Dante. In those streets, you can find the best-known international retailers such as Zara, Mango, Sephora and H&M, to name only a few.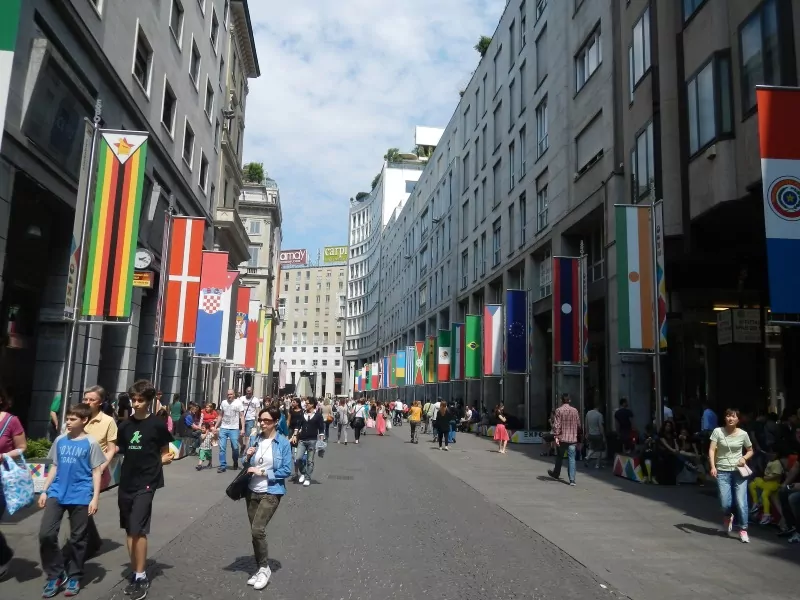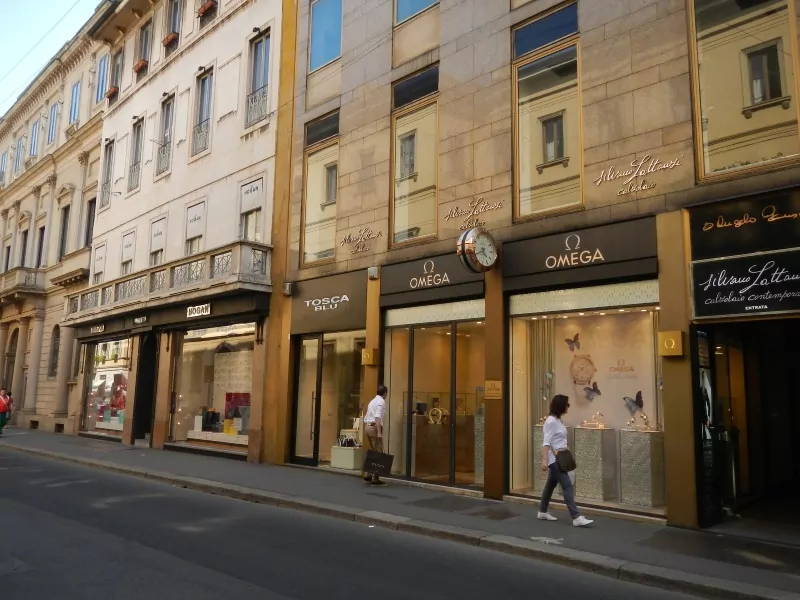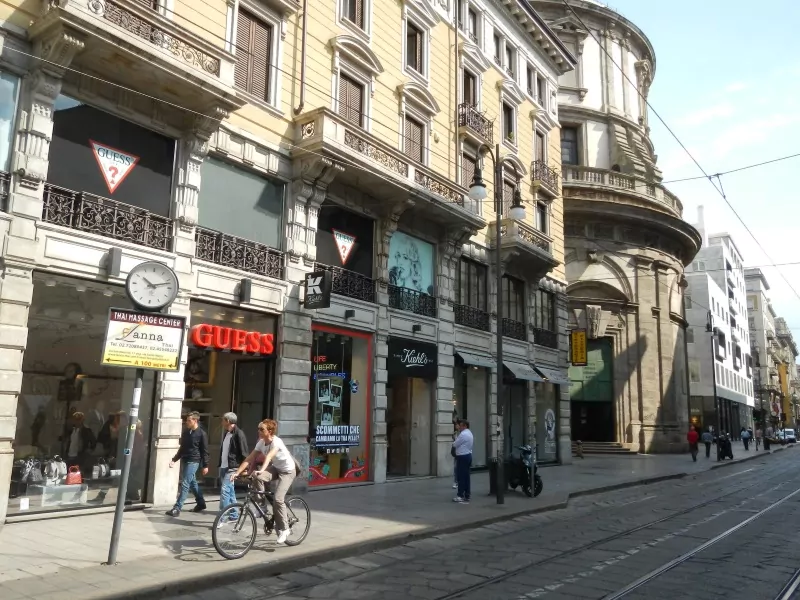 No less than 27 clusters such as commercial areas have been listed on the outskirts of the city, all of them being related to one or several shopping centres.
The most important commercial area is Corsico / Trezzano sul Naviglio / Cesano Boscone: Viale dell'Industria (Auchan, Esselunga Superstore) with 85 shops such as Ikea and Leroy Merlin as well as the gallery Auchan Cesano Boscone (59 shops).
We can also mention the commercial area Rozzano: Via Eugenio Curiel (Iper) with the shopping centre Fiordaliso, which is the major shopping mall of the province with its 123 shops (such as Iper, Media World and OVS Industry).
Fiordaliso is followed closely by La Corte Lombarda (119 shops such as Unieuro, Pittarello, Il Gigante) and Vulcano (117 shops such as Conbipel, Pittarosso, Il Gigante).
Among the different projects that have been listed for the agglomeration, Westfield Milan (Mall of Italy) is the most important of them. It should open in 2018 on an area of 104,500 sqm and be the first shopping centre to house the French department store Galeries Lafayette in Italy.