News : City centre of Perpignan
The city centre of Perpignan consists of 744 locations, of which 580 are shops. There are no Shopping centres associated with the city centre, therefore all locations are situated in the Shopping streets.
Between the Codata censuses of 2020 and 2021, 58 shop openings were registered.
These openings combined with the slight decrease in the number of shops, resulted in a decrease in the vacancy rate : it went from 16.1% (June 2020) to 14.7% (March 2021).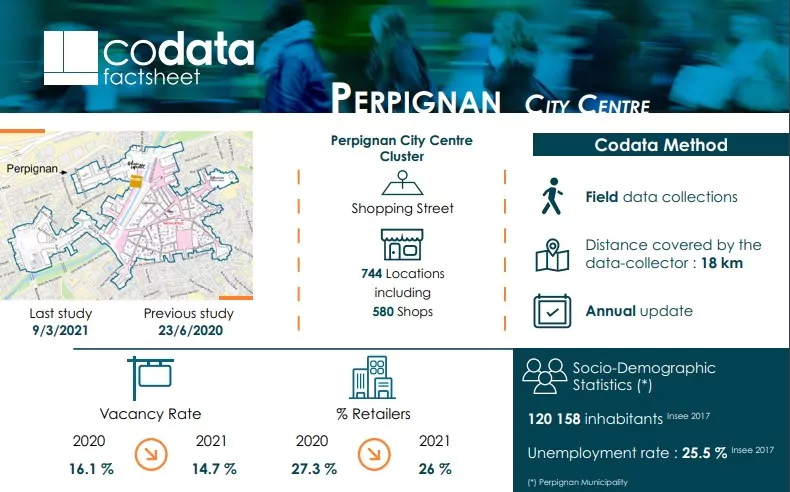 Except for the activities "House equipment" (- 1 shop) et "Clothing" (- 11 shops) all activities have either increased or maintained their number of occupied retail locations.
Despite this decrease, the activity "Clothing " registered the highest number of openings with 14 new shops (including the openings of the Retailers "Serge Blanco " and "La Fée Maraboutée ").
However the overall performance of the Retailers is weaker.
Their occupancy rate decreased : 27.3% in 2020 compared to 26% in 2021 (in other words they occupy 151 shops among the 580).
Contact us now, a consultant will come back to you as soon as possible to define your needs.