News | La Rochelle city centre
The city centre of La Rochelle is made up of shopping streets and includes 675 locations. Our data-collectors studied this site last September.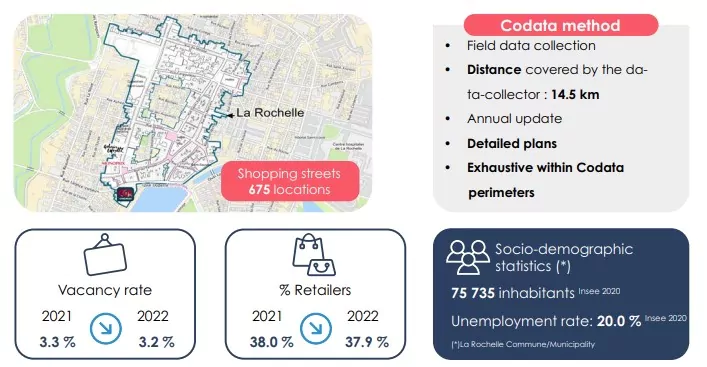 The city centre has a relatively low commercial vacancy rate: 3.2% in 2022. This is a further decrease since in 2021 the vacancy rate was 3.3%.
Mainly located in rue Saint-Yon, rue des Merciers and rue du Temple, retailers occupy 37.9% of the shops. Compared to last year, the rate has decreased by 0.1 pp (38.0% in 2021).
Contact us now, a consultant will come back to you as soon as possible to define your needs